Also find e.geek.nz on Google Play
Spellbound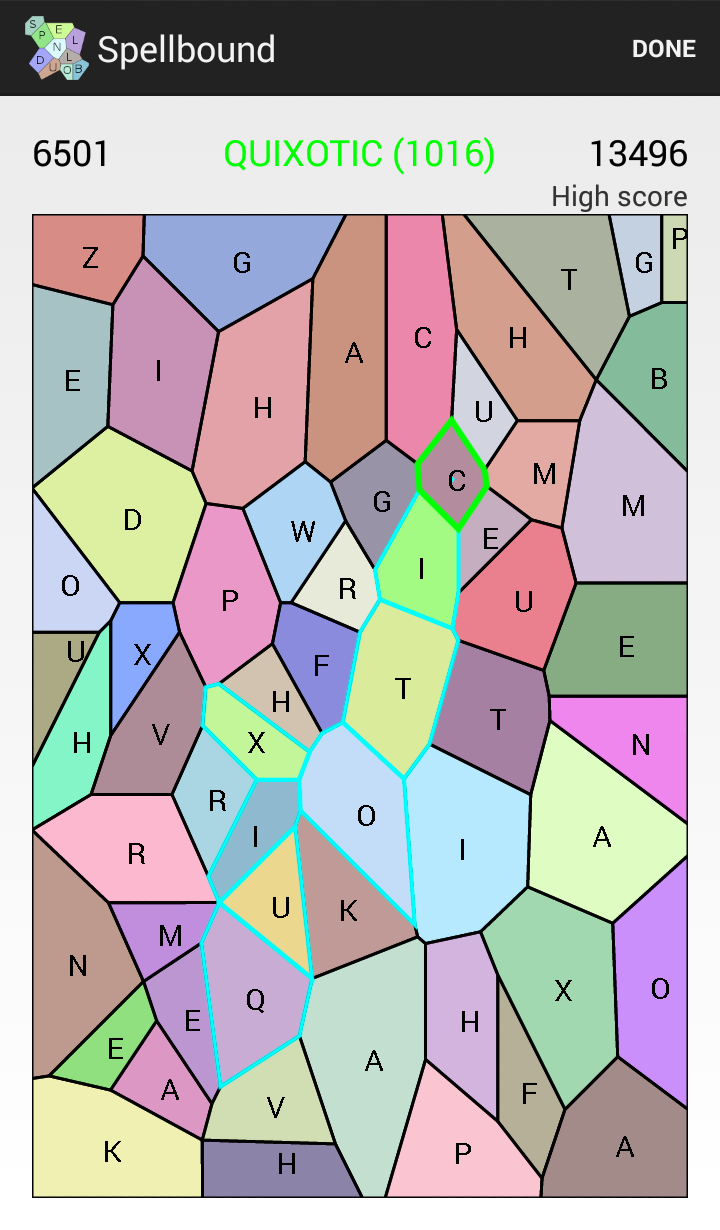 Make all the words you can to score points. Each letter you use brings nearby letters closer together, so you can work yourself into position to make the longest and best words.
Play in three different modes:
A standard quick game - 60 letters, use them until they're all gone.
Continuous mode - letters are replaced and you can keep going as long as you can think of words
Drift mode - the letters drift on their own, so be quick to make that word before it's gone!
How do you play? Make words by connecting adjacent letters — you can move on to any letter that's touching the last one you used (corners count!). When you make a word those letters disappear and the ones around move in on their space to touch each other. By getting rid of letters you can move others closer together so you can make a long, high-scoring word.
Beat your high scores and your friends on the Google Play Leaderboards, earn Google Play Achievements, and compare your best words.
Spellbound includes two languages:
You can choose which dictionary to use in the game.
Support
For Android application support, fill out the following form.